With HIMSA's Noah System software, it is possible to share your Noah patient database over your office local area network (LAN) with all Noah PCs in your office.
But what if you don't have a LAN in your office?
Or if you have multiple office locations that want to share the same patient database?
Or if you need to access your patient database from home or on the road?
With Noah ES, sharing your Noah patient database is built in, no setup necessary!
Simply create a Noah ES user account for your hearing care professional and they are ready to go – anytime, anywhere. All that's necessary is a stable Internet connection. No need for setting up specialized networking support (e.g. complicated VPN setups).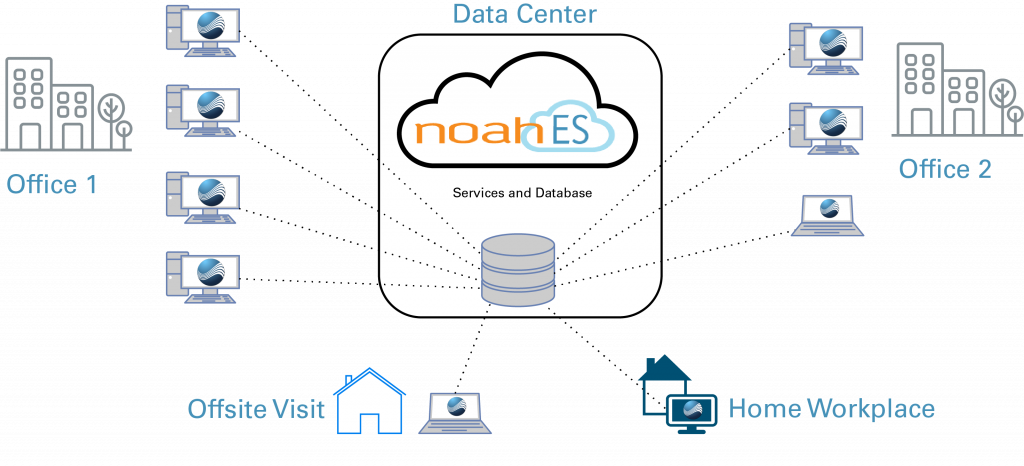 What if I need to restrict access to specific groups of patients?
Noah ES has got you covered.
Noah ES includes a Location and Group feature to tailor patient data access based on your business requirements. For example, you can set up it up so that only hearing care professionals in the East Metro office can access patients in East Metro office.
Try it out for free
See how easy it is to share a database in Noah ES, absolutely free!
HIMSA offers a 30-day trial to see if Noah ES is the right fit for your business. To request your 30-day trial, visit www.himsa.com, and click on the "30-day free trial" box.
Then fill out the form and enter "30-day free trial". A HIMSA employee will contact you and help you set it up.