For those who haven't heard, Noah ES is HIMSA's new cloud-enabled Noah solution, accessible anytime, anywhere.
Since its release in February in the USA and Europe, Noah ES has steadily grown, and cloud performance has steadily improvement. Today, Noah ES has nearly 500 active users in the USA and Europe.
Here are a few highlights from the first 6 months of Noah ES.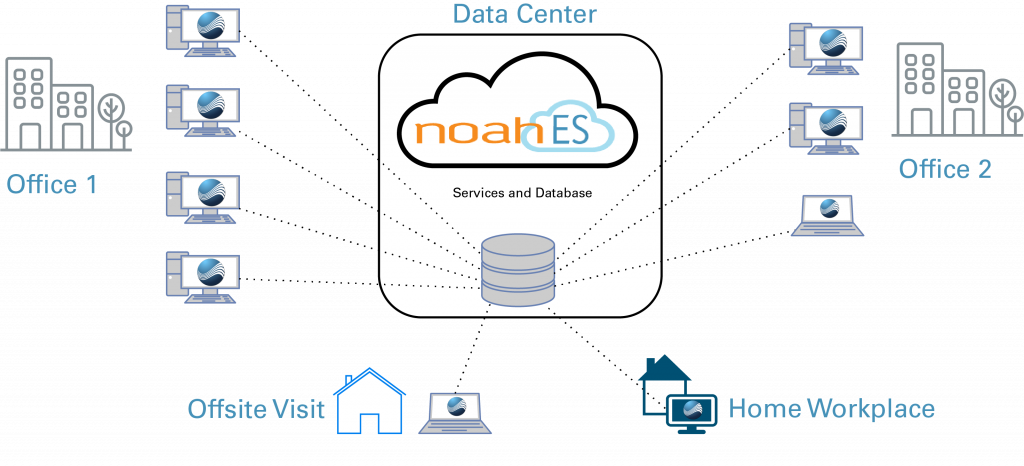 Easy Networking
When talking to our Noah ES users, one of the highlights they mention with Noah ES is how easy it is to access; anytime, anywhere.
Since Noah ES is cloud-based, remote networking and networking between offices is a breeze. They no longer needed to host and manage a server PC for remote database access.
Wide range of Business Sizes
Noah ES has proven to be extremely flexible.
Our current Noah ES accounts range from small businesses with the one Noah ES user to the largest business, with over 130 users sharing a single Noah ES database.
With Noah ES, new users can easily be added, and patient data access can also be configured based on factors such as office location.
Low Maintenance
With Noah ES, Noah Services reside and are maintained in the cloud.
This means that once they made the switch to Noah ES, businesses no longer needed to use time and resources on database backup and maintenance.
Uptime Monitoring and Communication
Noah ES Cloud Services are constantly monitored for proper execution. You can see the Noah ES service status for the last 60 days here.
HIMSA continues to be committed to reliable cloud services and clear communication of any service issues.
For more details on Noah ES, including pricing and signing up, please visit our website.